Furniture wheels
Protempo is the place to go for furniture castors for all light and medium-duty applications in the furniture industry and for your office. From desks to desk chairs to drawer units and from beds to display cases to planters, our furniture castors can handle anything. Of course, we think about the design as well.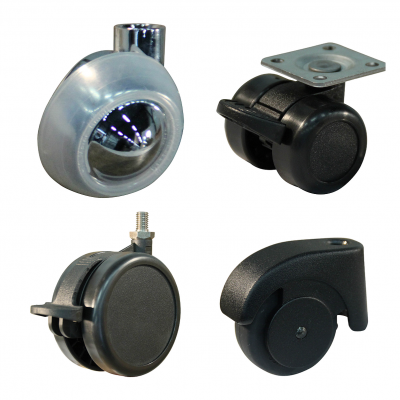 Which type of furniture wheel do you need?
To choose the right castor for your application, the surface on which the caster will be used is important. Dealing with a hard-surfaced floor? Then choose wheels with a soft tread like thermoplastic rubber (TPE) to avoid scratches. Are you going to use the furniture castors on a soft floor? Then choose a hard tread, for example a synthetic tread made of polypropylene (PP). The required load capacity is also important, especially for chair castors for a desk chair for example.